Akiva is an award winning cinematographer with 8 years of experience working in narrative and commercial film. With a burning passion for light and shadow, he often also works as a gaffer and colorist in between DP projects.

Akiva grew up in Portland, OR, and is currently based in NYC. He is a graduate of Sarah Lawrence College, where he specialized in cinematography, directing, and film/art studies.

When he is not working on film he is making music and playing drums with several indie rock bands.

He is infamous for unscrewing light bulbs in his friends' homes in protest of their subpar lighting. He is also known to eat tomatoes like an apple.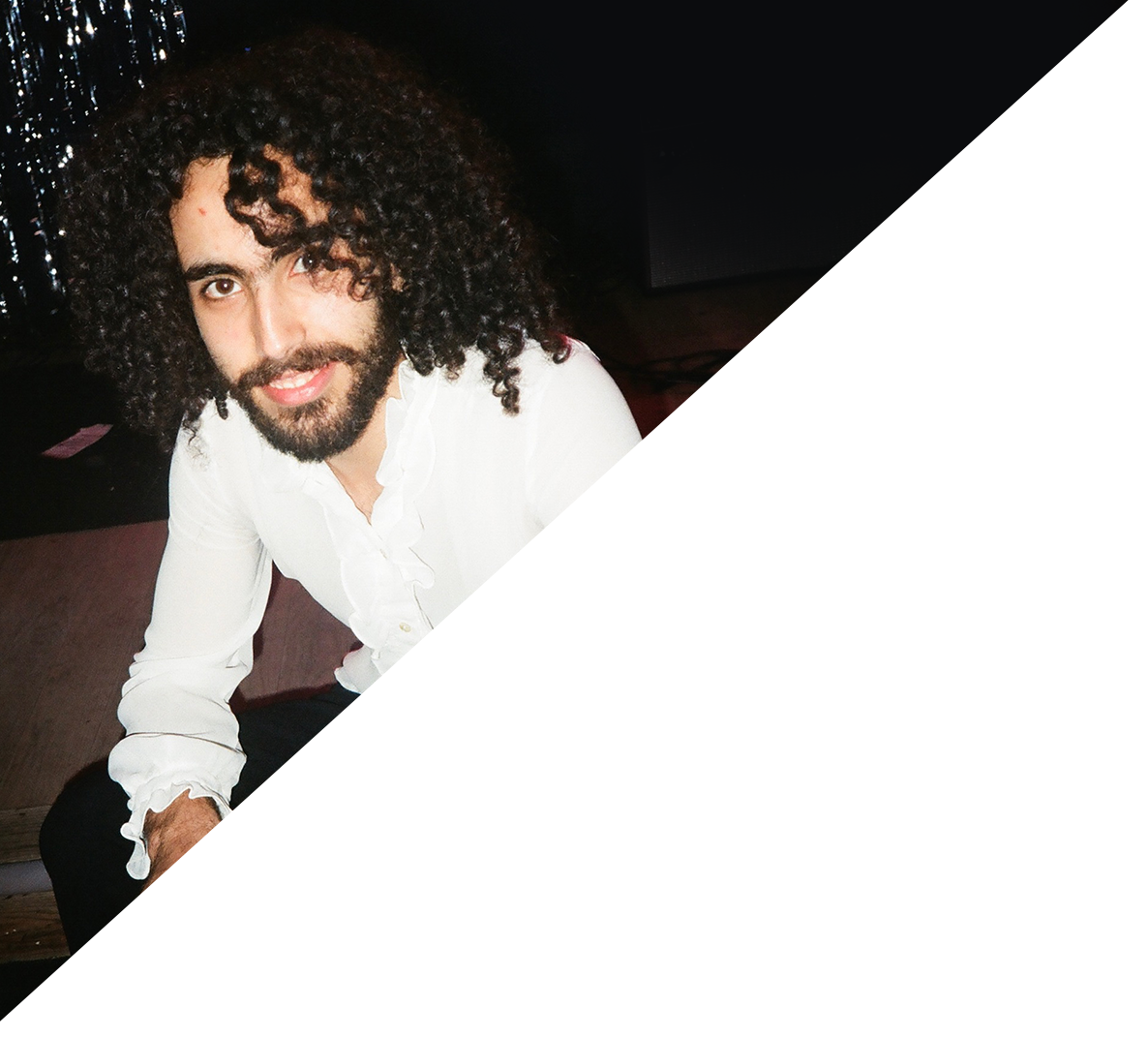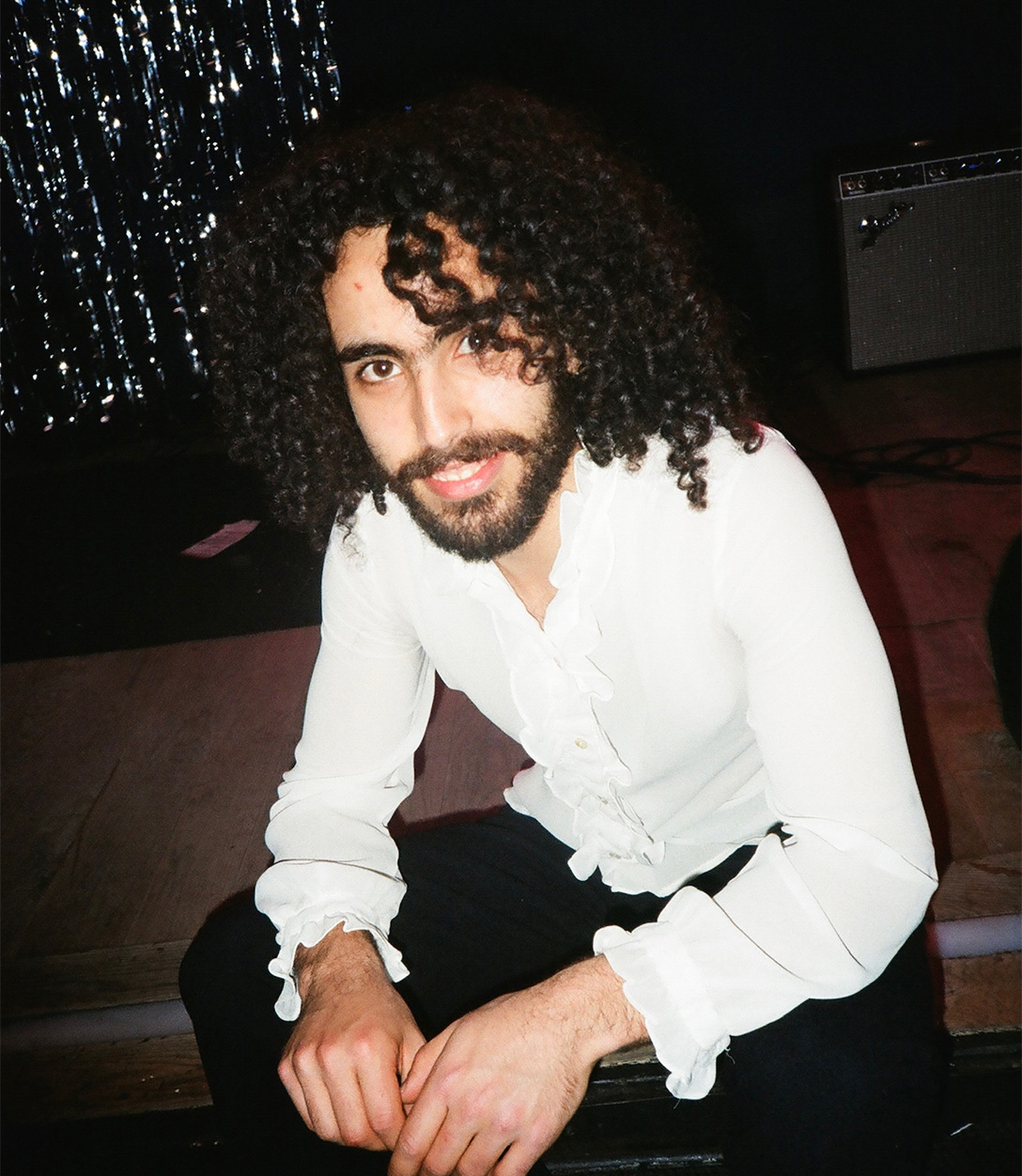 short films
A Beautiful Voice; dir. Dave Quay (2023)
All Beauty Queens Have Broken Bones; dir. Max Tullio (2023)
Recluse; dir. Alexis Sundman (2023)
How To Have A Baby; dir. Nic Inglese (2023)
Nicki Apart; dir. Max Tullio (2022)
Agent Panic; dir. Kory Louko (2022)
Dead Dogs Don't Lie; dir. Max Tullio (2021)
Boy Shorts: (Please) Stand Up; dir. Ellie Gravitte (2021)
Uncle Ricky's Guitar; dir. Carlos Rivadeneyra (2021)
In Our Secret Penthouse; dir. Max Tullio (2021)
Boy Shorts: SNL; dir. Taylor Edelle Stuart (2021)
Boy Shorts: Catan; dir. Taylor Edelle Stuart (2020)
The Purple Lady; dir. Clarence Dodge (2020)
Boy Shorts: Max; dir. Molly Brown (2019)
Little Walter Whispers; dir. Will Moran (2019)
The White Room; dir. Yuchuan Xing (2018)
Hive Minded
; dir. Ronan Hagarty (2018)
awarded Best Cinematography at SLCineFest
One-Handed; dir. C.B. Liffer (2017)
Leo & Clark
(2015)
winner Fresh Film NW
music videos
JessX – Hole; dir. JessX (2023)
Noah Chenfeld – The Cyclical; dir. Akiva Henig (2022)
Ghost King – Lake of Ember; dir. Carlos Rivadeneyra (2022)
Lazylazy – U Feel; dir. Eva Roberts (2021)
Akiva Henig – Open Wide (2020)
Lazylazy – Buddy; dir. Avinoam Henig (2020)
Lazylazy – Sold Out; dir. Avinoam Henig (2019)
Atless – TV; dir. Atless (2017)
com­mercials
Fora Financial (2023)
Understood for All Inc. (2023)
SLC Men's Basketball (2019)
Doritos Spec — Nacho Speeding Ticket (2015)
CREW:
short film, Balston
; DP — Andrew DeNatale (2023)
gaffer
commercial, Dossier
; DP — Scott Sweitzer (2023)
1st AC
web series, 20's
; DP — Patrick Naremore (2023)
gaffer
commercial, PetSmart
; DP — Genaro Delgadillo (2023)
camera operator
interview, Jewish Enrichment Center
; DP — Philipp Stüvecke (2023)
gaffer
music video, Talon - Blondie
; DP — Patrick Naremore (2023)
key grip
event, Bleacher Report
; DP — Greg Harriott (2023)
2nd AC
feature film, My Hero
; DP — Charlee Harrison (2023)
gaffer
short film, Murmur
; DP — Guy Pooles (2022)
gaffer
tv series, Law and Order S22
; BBE — Boris Cifuentes (2022)
electric
tv series, The Girls on the Bus S1
; BBE — Sean Coia (2022)
electric
tv series, Godfather of Harlem S3
; BBE — Brandon Morgan (2022)
electric
tv series, Law and Order S22
; BBE — Matt Howe (2022)
rigging electric
tv series, American Horror Story S11
; BBE — Bryan Barrett (2022)
electric
tv series, The Crowded Room
; BBE — Dave Tedesco (2022)
electric
tv series, Manifest S4
; BBE — Dana DeSalis (2022)
electric
dance film, Shall We Dance
; DP – Daniel Cho (2022)
gaffer
commercial, Eventbrite
; dir. – Dustin Tolman (2022)
camera operator
short film, Boyhoarder
; DP – Scott Sweitzer (2022)
1st AC
live performance video, John Mulaney at MSG
(2022)
1st AC
commercial, Audible
; Studio Sabia (2022)
1st AC
commercial, MIRROR
; Casual Films (2022)
best boy grip
documentary, Stolen Dough
; DP – A.J. Desimone (2022)
gaffer
corporate, LATD Training Video
; Understood For All (2022)
gaffer
feature film, Throuple
; DP — Martín Blanco (2022)
gaffer – pick-up shoot
short film, Power Signal
; DP – Zach Kuperstein (2022)
2nd AC
feature film, The Chapel
; DP - Sander Vandenbroucke (2021)
1st AC – NYC unit
commercial, Ben Kallos campaign spot
; Acres Productions (2021)
1st AC
music video, Moneybagg Yo
; DP - Parris Stewart (2021)
best boy electric
short film, Te Wheke
; DP – Jason Chau (2021)
key grip
corporate, The Influencer Series with Amanda Russell
; Birds Nest Productions (2021)
camera operator
short film, Man of the Harvest
; DP – JP Summers (2020)
camera operator, 2nd unit DP
live performance video series, Pickathon Music Festival
(2019)
camera operator
SKILLS:
camera body experience: Arri Alexa Mini, Arri Amira, Red Komodo, Sony FX9, Sony FX6, Sony FS7, Sony a7S, Canon C300, Blackmagic Ursa Mini, Blackmagic Pocket 6K, Panasonic EVA1
camera accesory experience: Arri WCU-4, Tilta Nucleus-M, Teradek wireless systems, SmallHD monitors
software experience: DaVinci Resolve, Final Cut Pro X, Premiere Pro, After Effects, Photoshop, Logic Pro X
Boy Shorts: (Please) Stand Up
dir. Ellie Gravitte
In Our Secret Penthouse
dir. Max Tullio
Nicki, Apart
dir. Max Tullio
Uncle Ricky's Guitar Wide
dir. Carlos Rivadeneyra
The Purple Lady
dir. Clarence Dodge
Open Wide by Akiva Henig
dir. Akiva Henig
Lake of Ember by Ghost King
dir. Carlos Rivadeneyra
The Cyclical by Noah Chenfeld
dir. Akiva Henig
Buddy by Lazylazy
dir. Avinoam Henig